James Coates-On-Air Personality
The Real Trader 7:30am to 9am
James Coates Show 11am to 1pm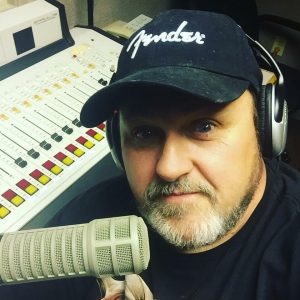 James started his radio journey in April 1989.  He has worked at numerous radio stations from Christian radio, talk and country.
For several years he worked from his home studio as a weather forecaster; producing forecasts for over 250 stations each day.
James is also the host of a weekly Bluegrass show called, Wagon Traxx which is heard on 26 stations across Kentucky, North Carolina, and Texas.  He also hosts the Bluegrass Express show and plays upright bass in the Sassy Brown Bluegrass band.  James is also the host of Bluegrass From The Bluegrass which can be heard each Sunday at 10:00 AM on Real Country WILLIE!
James has four children and enjoys playing music, time in the woods, reading, and voice production.  He is married to his lovely wife Rose.